Invest in our quality-approved Granite Monuments ,Grave Granite Monument, Flower Vases, Fountains, Statues, etc....

About Us
A company of high morals and principles is Coimbatore (Tamil Nadu, India) based,
A Blue Hill Granites (India) Pvt. Ltd.
From the year 1992, our business unit has been working by embracing business roles of
manufacturer
and
wholesaler
with high perfection. All the responsibilities of the aforesaid business roles are performed by our company with the assistance of dexterous professionals.
Today, we are considered one of the reliable companies to avail
Granite Headstone, Granite Monuments, Grave Granite Monument, Rough Blocks, Statues, Flower Bowls
and much more. This is because, we carry out production by keeping into view, specific needs of customers. Customization facility is offered from our end to valued patrons. This assists customers in getting needed products in desired specifications.
A Trusted Name
Becoming a trusted name is seldom looked upon by companies, a tough job. Reason behind this lies in untiring efforts, which are to be put forward for attaining customers' trust. Our business entity has managed to become one of the reliable names of both Indian and international markets because of the untiring efforts made to keep customers happy. Our efforts include bettering production process, maintaining consistency in quality and completing bulk orders on time.
In all these years, we have singularly witness high business profits and this is because we have never compromised with quality. At all product-development stages, quality is maintained. Rigorous quality checking process is adopted by the company to eradicate possibilities of errors in range.
What Keeps Us Going?
Our honest work culture that is free from all kinds of fraudulent business activities help us to work smoothly.
Innovative manufacturing process keeps us in a position to undertake bulk orders. This helps us to meet sudden requirements of both Indian and international markets pertaining to Fountains, Statues, Flower Bowls, etc.
Our idea of growth, which supports welfare of people associated with the company assists us to create good image in public.
Our Mission
Our goal is to extend market reach and become a global market player of Fountains, Statues, etc. To attain this goal, we work hard to improve production techniques and employ latest product-designing methods. In doing the aforesaid, team of experienced manufacturing experts provide their needed support.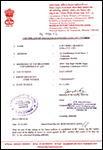 Get in touch with us